Grosvenor Casino - Hove
About Grosvenor Casino - Hove
Newcastle united 39 s not so magnificent seven the cup games that have defined
Newcastle United manager Alan Pardew has found himself struggling in the cup competitions, but has he really weakened his side? Share; Share; Tweet; +1; Email. 2011 Getty Images. Alan Pardew the Newcastle manager looks on during the FA Cup 3rd ...
24-09-2014 09:59:32
Map Location for Grosvenor Casino - Hove
Property information
Address:
Albany Mews, 28 Fourth Avenue, BN3 2PQ, England, Hove, United Kingdom
Phone:
+44 1273-720261
Fax:
+44 4412-73734863
Address:
Hove, United Kingdom
Games:
Blackjack, Casino Stud Poker, Punto Banco
Hours:
Sun-Fri 2pm-5am, Sat 2pm-4am
Property Owner:
Rank Group
Restaurants:
2
Slots:
14
Table Games:
12
Website:
Click here to visit
Grosvenor Casino - Hove Video Gallery
Dave Smith and Neil Carr talk to Jonathan Raab before sitting down to play heads up at Leg 5 of the GUKPT in Brighton
The grand finale of Viva Las Vegas at Grosvenor G Casino Brighton
The grand finale of the Viva Las Vegas…
BH(a)GMC - Perform at the rendezvous casino
The Brighton Hove actually Gay Men s Chorus
G Casino New Brighton - Staff
GUKPT 2008 Leg 1 Brighton Final Bebb-Jones & Fabio Esposito
Marcus Bebb Jones and Fabio Esposito talk to…
More Grosvenor Casino - Hove Related Videos
Grosvenor Casino - Hove in the News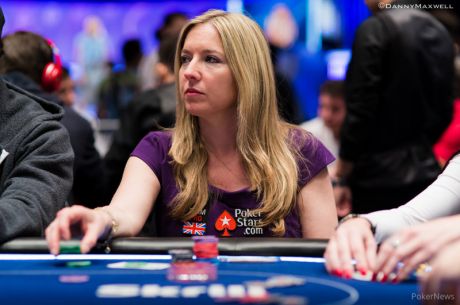 Vicky coren-mitchell leaves team pokerstars pro over introduction of casino ...
Victoria Coren-Mitchell, the only player in history to win two European Poker Tour titles, announced on her blog that she will be leaving Team PokerStars Pro as a result of PokerStars.com introducing online casino games last week. Coren-Mitchell ...
26-11-2014 22:49:14
Brighton and hove news brighton 39 s new age promettes hit
Staff at Brighton Station's travel centre, Grosvenor G Casino on Grand Junction Road and Amsterdam Hotel on the corner of Broad Street, have been trained by VisitBrighton and will soon be joined by beachfront arts & crafts ...
16-04-2014 07:48:49