Olympic Casino - Wroclaw
About Olympic Casino - Wroclaw
Hall of fame james vaughan
A moment that sticks in my head is when I was at the London Olympics in 2012. I was amazed at how many people were rammed into the stadium but then I realised that even more people had paid for Plague Inc.. That was pretty humbling. That was only a ...
28-05-2014 14:07:33
Map Location for Olympic Casino - Wroclaw
Property information
Address:
66 Pilsudskiego Street, 50-033, Wroclaw, Poland
Phone:
+48 71 719 86 32
E.Mail:
Click here to mail
Address:
Wroclaw, Poland
Games:
Blackjack, Poker, Roulette
Hours:
Daily 24 hours
Poker Tables:
2
Property Owner:
Olympic Entertainment Group
Slots:
22
Table Games:
4
Website:
Click here to visit
Olympic Casino - Wroclaw Video Gallery
My third day July 2 2006 in Montreal was a little quieter I started off with an exploration of the Olympic Stadium and took the funicular to the top of t
Olympic Casino Norde Centrum
360 view inside Olympic Casino Norde Centrum
More Olympic Casino - Wroclaw Related Videos
Olympic Casino - Wroclaw in the News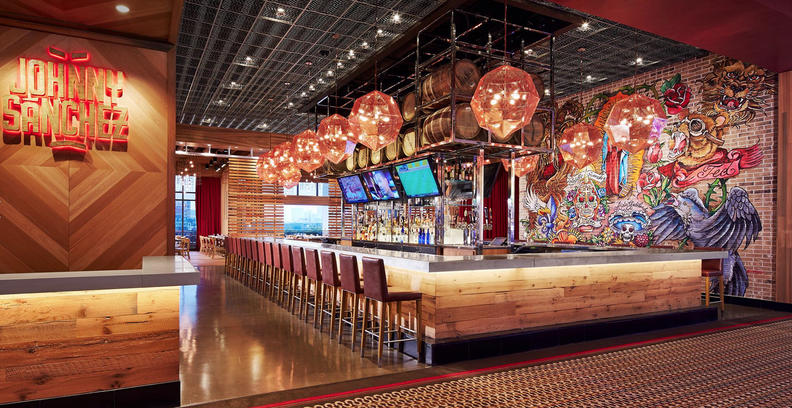 Our guide to navigating the nearly 10 unique bar spaces in the downtown casino.
Casinos are confusing. They intentionally don't display clocks, there are mazes of slot machines, and, let's be honest, your mind is usually in a foggy state—from consuming one too many or weeping over your lost life savings. So we wanted to help you ...
26-11-2014 21:03:10
The winners of electric marathon 2012 photo competitions
The gold sponsors of Electric Marathon 2012 are ENSTO, Fortum, Olympic Casino, Colonna estate, silver sponsors are Pentax, Free Port of Riga, Tallinn, Kuehne + Nagel, Elite Rent-a-Car and ABC Motors. Partners are RGB ...
18-07-2012 23:13:22