River City Casino - Saint Louis, MO
About River City Casino - Saint Louis, MO
Former floating casino removed from sioux city riverfront
SIOUX CITY | Sindy Varnadore stood along the banks of the Missouri River Tuesday, holding her 14-month-old daughter, Kaiya. The mother and child waved as the former Argosy Sioux City riverboat casino slowly pulled away from its longtime dock in Chris ...
07-10-2014 18:51:07
Driving directions to River City Casino - Saint Louis, MO
Property information
Address:
777 River City Casino Boulevard, MO 63125, Saint Louis, United States
Toll Free:
(888) 578-7289
E.Mail:
Click here to mail
Address:
Saint Louis, United States
Casino Square Footage:
90000
Entertainment Venues:
1
Hours:
Mon-Thu 8am-5am, Fri-Sun 24 hours
Parking Spaces:
3000
Poker Tables:
12
Property Owner:
Pinnacle Entertainment, Inc.
Racebook:
No
Restaurants:
9
Slots:
2012
Sportsbook:
No
Table Games:
47
Website:
Click here to visit
River City Casino - Saint Louis, MO Video Gallery
Casino Resort in St Louis Missouri Lumiere Place is the Pulse of St Louis and delivers a new level of excitement to the heart of downtown St Louis Lumi
River City Casino St. Louis, MO Roof Sign Installation
Construction teams lower River City Casinos 10 ton…
Huey Lewis and the News at River City Casino - St. Louis, MO - June 22, 2013
River City Casino in Saint Louis
Nestled in the heart of South County lies an…
Casino Queen Construction Timelapse Video - East St. Louis, MO
Clayco in a joint venture with Legacy Building…
Live Final Table - River City Casino
Live Final Table action from River City Casino in…
Sneak Peek of New $380 Million River City Casino
The Grand Opening for the new River City Casino is…
Houndmouth - "Casino (Bad Things)" Official Video
From the debut album From The Hills Below The City…
River City Casino Commercial with Images Agency Actors
Here are several of Images Agency s adults…
Chuckie Casino - St. Louis, MO (02-19-13)
Chuckie s Casino at the world famous St Louis…
River City Casino Irritating Lemay Neighbors
Ben Simon interviews Wally Clever on St Louis…
A Not So Silent Night - Lumiere Place & River City Casino
Lumiere Place and River City Casino in St Louis…
Missouri Gaming Commission Votes To Close President Casino
Missouri gambling regulators voted Wednesday to…
Luke Nelson vs Kain Royer - Shamrock Fighting Championships 12-07-13
Luke Nelson vs Kain Royer Shamrock Fighting…
Lumière Place Casino & Hotels - St. Louis Casinos
Welcome to an exciting new adventure One that will…
River City Casino - Saint Louis, MO in the News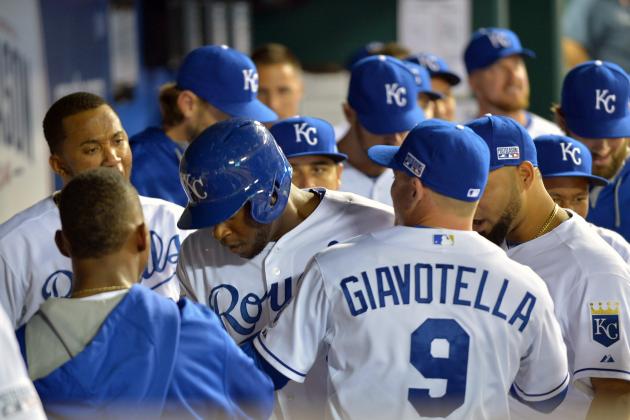 Complete offseason guide, predictions for the kansas city royals
When the Kansas City traded a package of talent, including top prospects Wil Myers and Jake Odorizzi, to the Tampa Bay Rays for James Shields before the 2013 season, the Royals were giving themselves a two-year window to end nearly three decades of ...
30-10-2014 05:56:15
River city casino amp hotel st louis missouri southern
St. Louis is a remarkable destination for just about any genre. Whether you are looking for professional sports, delectable dining or naughty nightlife…you'll likely find it here. The latest addition to the list is the $82 million RIVER CITY CASINO ...
11-09-2013 19:43:05